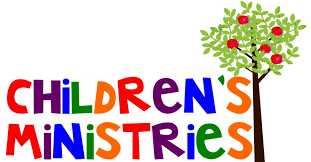 ---
Children's Church
Children's Church is for children ages 3-12. It is held beginning at 9:45-1:00 during Sabbath School and  Divine Worship EVERY Saturday. Our children gather for music, crafts, snacks, games, and fun! It allows our children to actively participate in a worship service and environment geared for them, and allows our parents and visitors to fully enjoy the worship service. 
---
Vacation Bible School (VBS)
Vacation Bible School is a fun-filled, spiritual adventure for boys and girls from ages 3-12 that is held for a week during the summer. It is a structured as a free outreach program where children are encouraged to invite their friends, family, and neighbors from the community. With fun take-homes and craft projects, catchy theme songs, and Bible drama. Vacation Bible School meets the children where they are and help them with developing a relationship with Jesus in a personal way.
Children's Ministry Banquet/Fashion Show 
Children's Ministry Banquet/Fashion Show is held the first Saturday evening in December. This is an opportunity for children to express themselves, socialize, and have positive fun in Jesus.  There is food, prizes, and lots of fun. Parents, guardians, and our community are welcome to stay and enjoy the festivities. This year our focus is on giving. It's free, but we are asking that each child bring a wrapped book to be placed under the tree for another boy or girl.